Study Tactics
HOW TO STUDY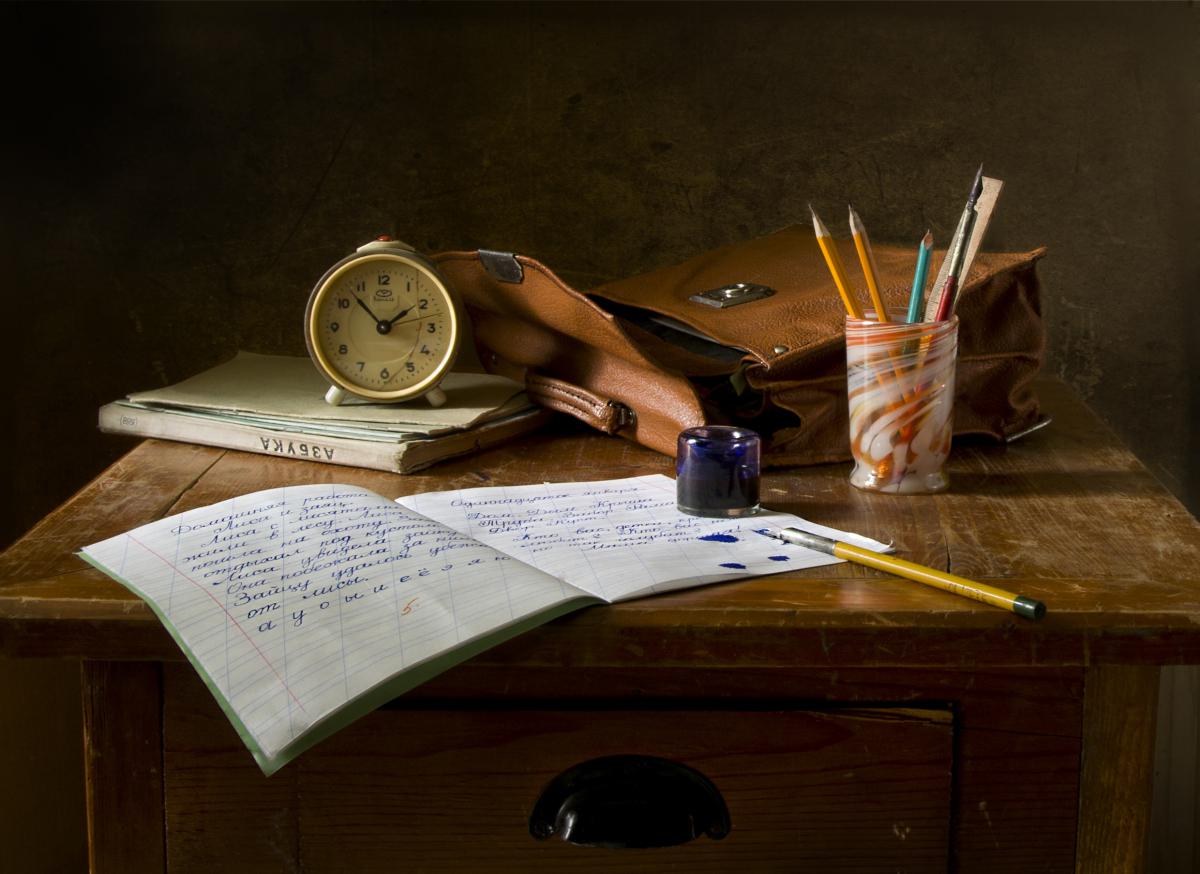 ScienceBee.org provides a series of tools to help students with their Science and Math subjects in middle schools.
The questions used in the quizzes are based on the Science Bowl competition held by the US Department of Science and Energy. The emphasis of these tools is to empower students to learn Mathematics and Science effectively.  
HOW SCIENCEBEE.ORG CAN HELP STUDENTS
We use the combination of study tools such as quizzes, flashcards, and study guides to facilitate better understanding, internalization of these topics through repetition, and reinforcement through these various learning techniques.
We believe that by leveraging these digital learning mechanisms and combining them with healthy competition through points awarded for the student's activities on the site would make not only effective but also fun. 
PREPARE A STUDY PLAN
Prepare a study plan consisting of your task, planned start and end dates, additional info such as the nature of the study, for example, study guide, flashcards, quizzes that are available on sciencebee.org.
To create a study plan, you must first start creating tasks here - Create Task. See sample below
:

TAKE STUDY NOTES
You can create different types of study notes here, namely class notes, reading and sciencebee notes - Create Study Notes
Class notes are notes that you capture from class lectures, discussions with friends, teachers and so on.
Reading notes are notes you want to capture based on reading different topics related to your topic.
ScienceBee notes are notes based on your reading different content on the ScienceBee.org website such as study guides, videos, flashcards, quizzes etc.
Recommendation:  Eventually your goal must be to combine these notes into one and keep reducing the notes to the most important based on your level of understanding of the topic. You should plan on revising the study notes roughly 24 hours before taking up an exam or participating in a competition. 

STUDY APPROACH 
We hope that these tools will help students to enjoy learning Mathematics, be motivated to study and excel in their exams, win in major competitions and apply these concepts in real life. 
Below is a recommendation to a learning approach that illustrates how these tools can be combined for an effective and efficient, fun-filled learning experience. 
ASSESS YOUR CURRENT SKILLS
Before you get involved in detailed study, it would be of help to assess where you are on various topics. By completing the Skills Assessment Quizzes, you can gauge where you are and just focus on those topics. This can help you be more focused in your preparations and therefore, save time.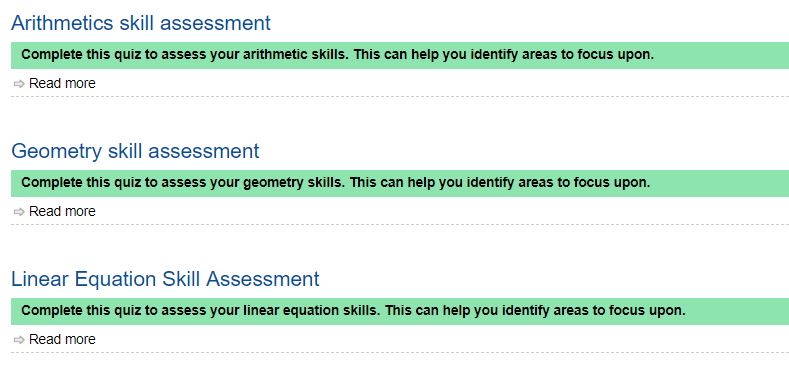 LEARN THROUGH STUDY GUIDES, FLASHCARDS AND VIDEOS
Once you have identified your weak areas, you can then start studying these topics in greater detail via Study Guides, Flashcards, and videos. 
You can access all of them under the Learn menu. Study guides are meant to be study companions to your school textbooks, and not as replacements.
Flashcards are especially helpful when you want to brush through the key topics and act handy like exam crams and cheat notes. We recommend that you use them in combination with your own study notes, especially if you are tight pressed for time. 

TEST YOUR KNOWLEDGE BY COMPLETING QUIZZES 
Once you feel prepared to take quizzes, you can start attempting these quizzes in either practice mode and exam mode.
While practice mode helps you to learn a given answer by providing you the answer after every question, the exam mode does not reveal the answer until the end, when you have finished the entire quiz.
At the end of every answer in the practice mode, very detailed answers are given as to how the question was answered or solved in the case of Math questions. In some cases, it also links you to study guides. 
REVIEW YOUR PROGRESS WITH QUIZZES AND FLASHCARDS
Once you have completed the quizzes and flashcards, you can then review your progress periodically. In cases, where you have already created a study plan, you can compare your progress made against the original plan, and take corrective actions to your plan based on the progress made thus far.
A plan helps you to track your progress and ensure you can meet deadines ahead of a competition or a school exam.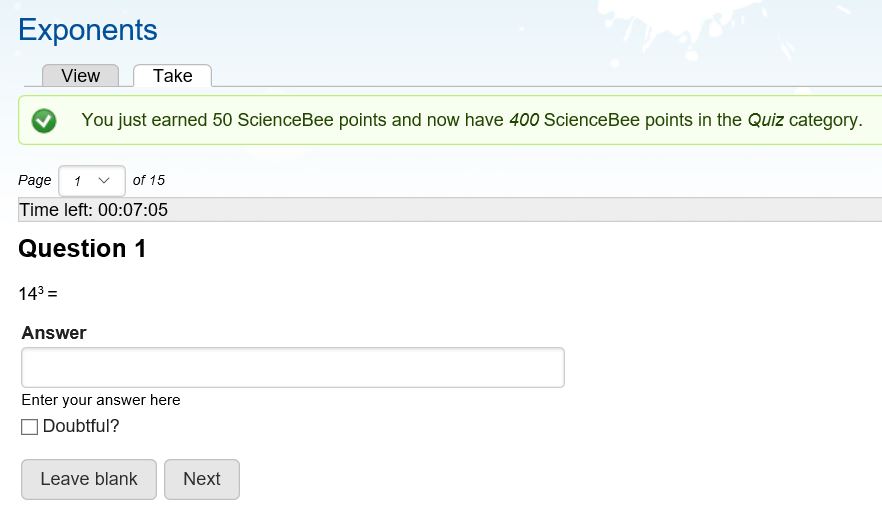 ASK FOR HELP!
Even though we have made every attempt possible to make the answers clear to you, there may be occasions where answer is not clear or a concept is difficult to comprehend. In such cases, we encourage you to reach out to us for help using this Help! link. We will do our best to clarify your doubts and also reward you with ScienceBee points. 
LAST OF ALL, DON'T FORGET TO HAVE FUN!
Most important of all, do not hesitate to have fun.
Under the Rewards section, you can view the number of ScienceBee points that you have earned.
You earn ScienceBee points for various activities on the site such as viewing study guides, flashcards, completing quizzes, logging in frequently, forwarding invites to friends and family members, and so on.
You can also compete in competitions that we post periodically and earn gift cards from us. 
Happy learning and wish you the best for your future!